Wide Compatibility: Universal magnetic phone holder for smartphones, such as iPhones,  Samsung Galaxy, Huawei, Oppo, Infinix, Gionee, Tecno, Itel, Nokia, Redmi, Xiaomi, and more.
360 Degree Rotation: The ball head of the car phone mount provides 360 degree rotation, allowing you to get an optimal viewing angle and make navigation much easier. In addition, the car holder takes up very little space and will not block your view when driving.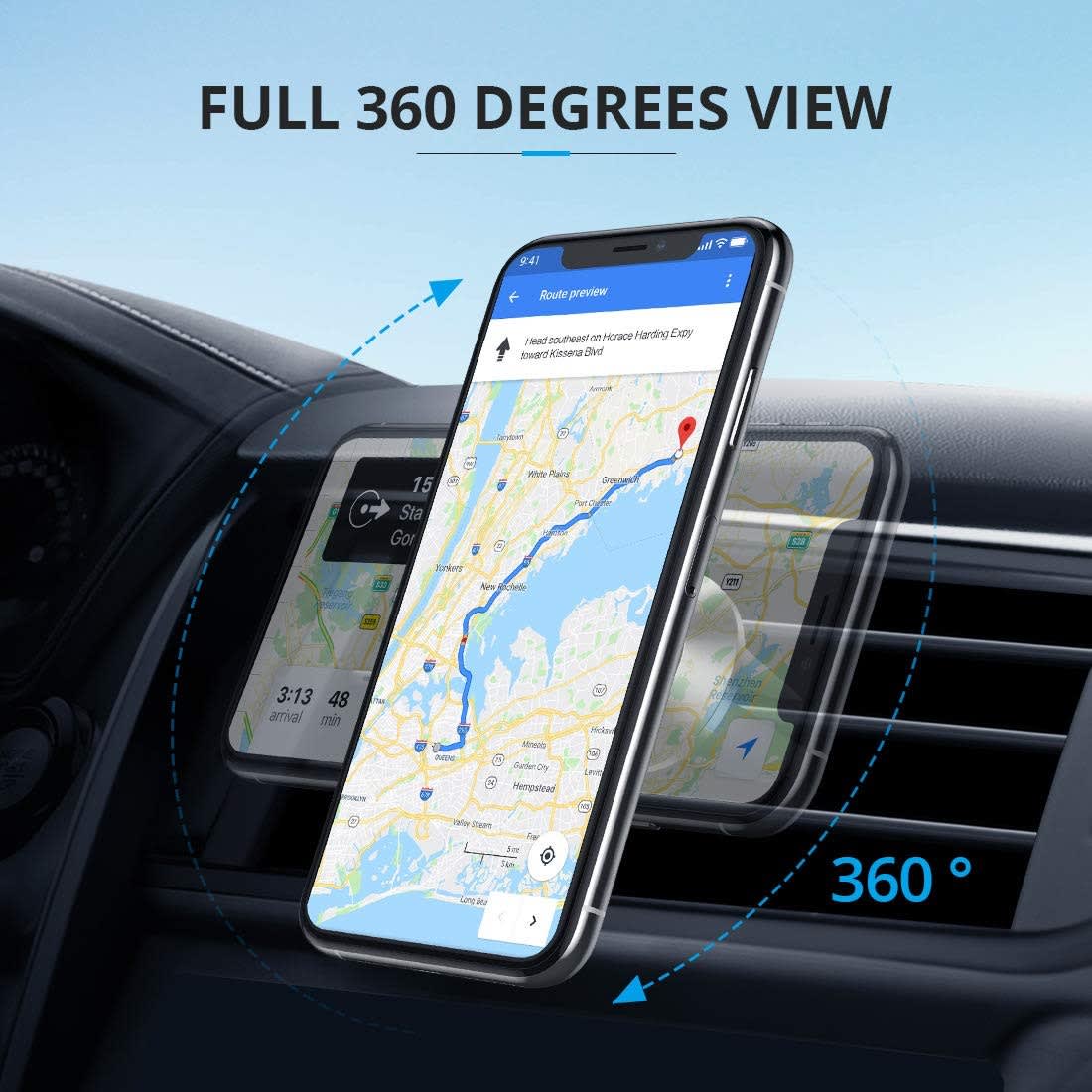 Stability and Firmness: With 4 built-in magnets, your cell phone will be held firmly when driving, even at bumps. Despite the strong magnetic force, your device's signal will not be affected and you will no longer have to worry about your phone falling off.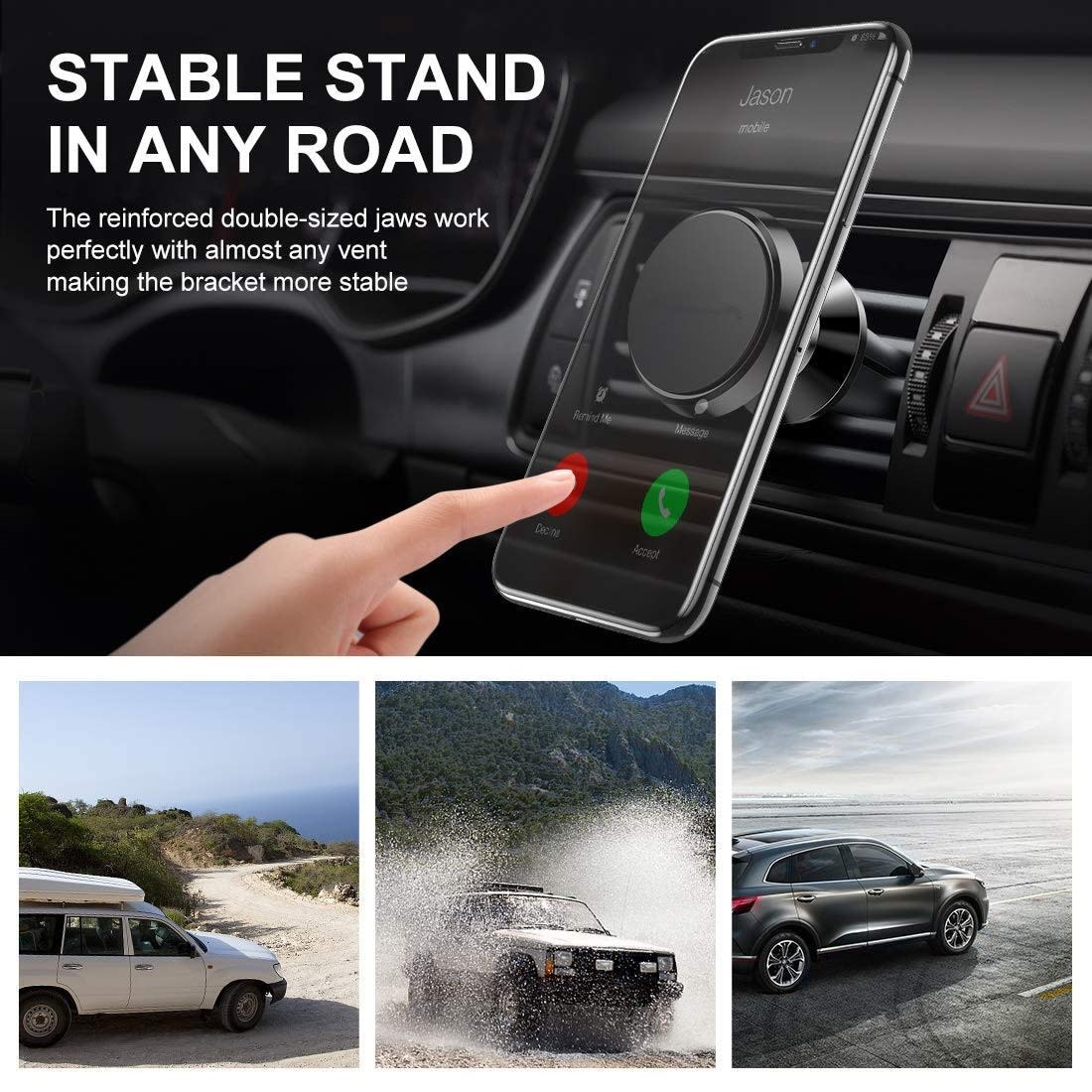 High Quality Rubber: Soft rubber on the air vent phone holder protects your air vent from scratch. And it will guarantee that the base of the mount solidly holds the magnetic head, keeping your smartphone in place.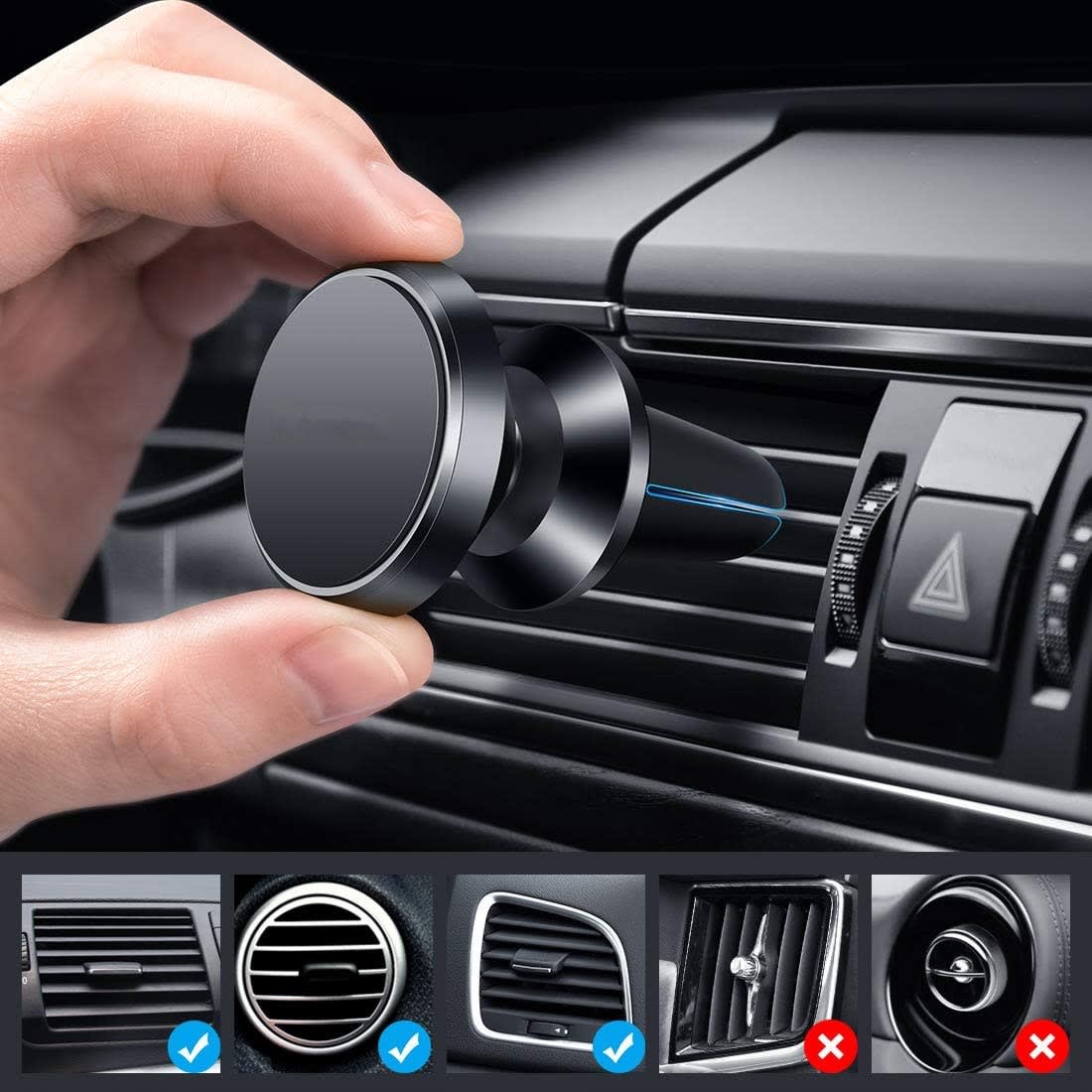 Installation: Universal fits for cell phones, mini tablets and etc. Just push the holder into the air vent. No cradle, no bracket, no clamp, only the magnetic force can ensure a safety operation.